It's the new year, a lot of you might be doing Whole30 with me. And even more of you are trying to meal prep to set yourself up for success.
You're not alone and it really is a great choice because it makes a healthy lifestyle sustainable. If you're struggling with meal prep or want to learn how to make it easier, we are currently in the middle of our new year's launch of our comprehensive course, Meal Prep Ignite.
Whole30 Meal Prep For the Week
Some of you have waited months! We only release it twice a year. If you don't know, my Meal Prep Ignite course is a course that teaches you how to meal prep for your lifestyle. We opened enrollment twice in 2018. And since then we have learned what our students liked and what they wanted more of.
And we've added to the course for all of you this time around. Not only did we update some of the existing content, but we've also added microwave meal prep content, food waste content, and what I am most excited about is that we digitized the Meal Prep Ignite system sheets, so you don't need to print out the paper. It even does some of the work for you to help you save time and be organized. If you're already enrolled then you have access to all of the changes, but if not, now is the time. And we are doing a special new year's discount for this launch only.
You can learn all about it at mealprepignite.com. But seriously, enrollment is only open until January 4th of this year. And then it's closed until who knows when? . To celebrate and be excited about this launch in the new year, I'm sharing a Whole30 meal prep today.
I used my Meal Prep Ignite system, which is a step by step system to take you from knowing nothing about what you're going to eat next week to figure out what you're going to make, how you're going to do it efficiently and save you time and money.
This example prep is a weekday prep for one person for breakfast and two people for lunch and dinner. I left Friday night open for a night out, one lunch open for work or going out which allows for some flexibility.
If you don't know what Whole30 is, check out the website, but it's a program that I really love. And that not only helps you clean up your diet, but develop a healthy relationship with food. It's a whole foods diet and it's Paleo-ish, so no grains, dairy, legumes or added sugar at all for the 30 days. For breakfast, I need to keep things simple.
I don't have time to spend cooking in the morning, so I'm boiling eggs that'll be ready to eat straight out of the fridge, half of an avocado and some fresh berries. No prep is really needed other than just making the items accessible. And that is half the battle with meal prep, learning how to get smarter about prepping, instead of working harder and slaving away in the kitchen.
For lunch I'm making two different bowl style lunches to keep things interesting. The first is a garlic cauliflower rice and sausage bowl. I found spiralized butternut squash at Trader Joe's and decided to try that instead of roasting cubes. I add oil to a pan with the noodles and saute to cook with a bit of salt, pepper, and smoked paprika. So easy, just cook until tender.
Then I cook the cauliflower rice. I start with a bit of ghee, or you could use oil, and onions with chopped garlic. Then I add the cauliflower rice and allow to saute until tender, about five minutes. Followed by vegetable broth, coconut aminos, garlic powder and salt.
Cook another eight to 10 minutes until cooked through and the liquid is gone. Separately, I take a bit of ghee on a saucepan and add chopped chicken apple sausage. Clean sausage can be tricky, so make sure you read the ingredients, which you really need to do with anything for Whole30 anyway. And make sure it's compliant.
I like the Applegate brand, but there are a few other compliant brands I've seen too. The sausage is already cooked, so you don't need to heat it, but I love adding that bit of char for flavor. It just takes a minute or two on each side. Then we can combine everything, cauliflower rice, squash noodles, chicken apple sausage and I'm also adding blueberries. (upbeat horns and synthesizer music) Into my meal prep containers it goes.
This bowl is delicious hot or cold. I am a big garlic fan and it does not disappoint here. It's one of my favorite Whole30 flavor combos. I actually make this dish all the time. For a second lunch I'm making a sesame veggie rice bowl. To start I roast up sweet potato cubes tossed with oil, salt, pepper, garlic powder and ground ginger.
In one pot I make the veggie rice, a similar process to the last dish. I melt ghee with onion and saute until tender. To this one I add both cauliflower and broccoli rice and allow to soften. Then I'm upping the veggies with more zucchini, followed by vegetable broth, coconut aminos, sesame oil and salt. Cover and cook eight to 10 minutes and finish with a squeeze of lime juice.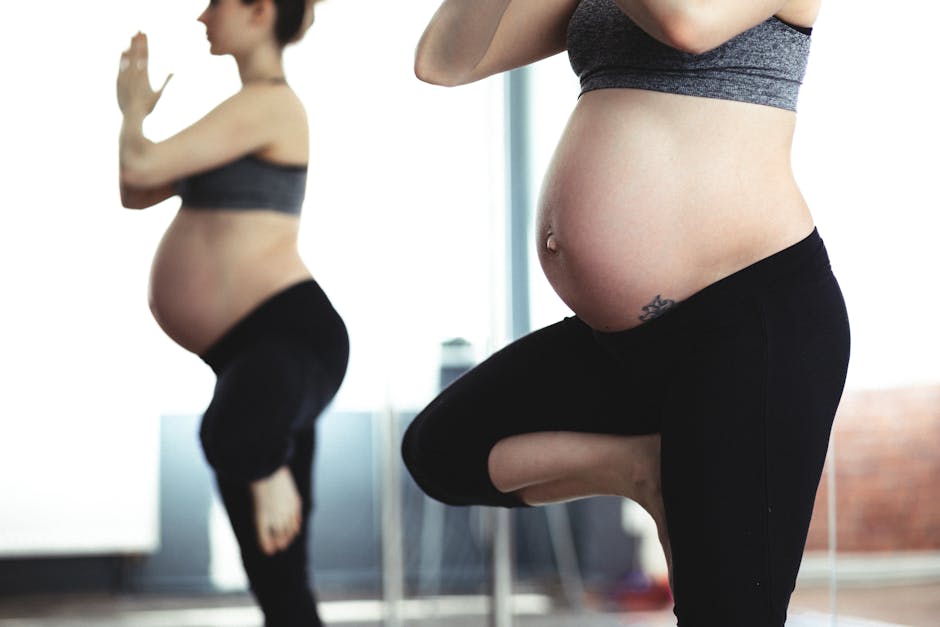 In another pot I make the coconut beef. I melt ghee with onion, garlic and mushrooms and allow to soften and reduce. Then I add beef to the center, break it up, and allow to brown. I love that this can all be done in one dish and it's going to have even more flavor.
Then I add coconut milk, coconut aminos, sesame oil and salt. Simmer uncovered for about 15 minutes, until the coconut milk has reduced. It adds so much flavor to the beef! Then I assemble the lunches starting with the veggie rice, then beef and sweet potato cubes.
I garnish with green onion and sesame seeds. These bowls will last four to five days in the fridge or can be frozen for later. My best and worst meal prep foods PDF available in my Meal Prep Ignite course helps share which foods last longest for meal prepping. I also serve these lunches with avocado, too. On to dinner. The first is my pineapple asian turkey slow cooker recipe.
I prep the bag in advance, so I can have a fresh cooked meal during the week with less leftovers. For meal prepping I add everything to a large freezer safe bag, ground turkey, shaved Brussels sprouts, mushrooms, red bell pepper, carrots, onion, water chestnuts, which are my favorite, garlic, broth, pineapple juice, coconut aminos, which is a soy sauce substitute.
Tomato paste, or a Whole30 compliant ketchup, pineapple chunks, crushed pineapple, your favorite Whole30 compliant hot sauce which is optional, but pairs super well and gives a nice kick, and some salt. Remove the air, seal it up, and refrigerate or freeze. when I'm ready to make it during the week I add everything to the slow cooker, break up the meat and cover and cook low and slow, my favorite way.
This makes it easier to have a fresh cooked meal. And then I can use the rest as leftovers, or even freeze it for later after it's cooked. Serve as lettuce wraps, as a salad, or with cauliflower rice. The pineapple and coconut aminos gives it such a sweet and salty flavor, and it makes all of the veggies fun to eat. I get protein from my turkey, tons of veggies and carbs come from pineapple, starchier veggies like carrots, water chestnuts and juice. Remember, carbohydrates do not have to mean grains.
This meal is from my slow cooker and sheet pan ebook. It is filled with meal prep recipes both for the slow cooker, as well as easy sheet pan dinners. And you actually get it for free if you enroll in my Meal Prep Ignite course, along with a few other meal prep recipe ebooks. It's also available at mindovermuch.com/ebooks. The next meal I'm creating is not from my slow cooker and sheet pan ebook, but it is a sheet pan recipe, making it another one perfect for fresh cooked meals.
I'm prepping Indian chicken wings and curry roasted cauliflower. The chicken wings only require three ingredients. I mix together garam masala seasoning and salt, and store that and the chicken wings separately until I'm ready to cook, three to four days max. But it's a great option if you can plan ahead with your meal prepping, which my Meal Prep Ignite system makes easy.
For the veggies, I mix curry powder, garlic powder, turmeric and salt. It's prepped and ready to go along with my cauliflower florets, raisins and slivered almonds. That is my next prepped dinner. When I'm ready to cook I dry off the chicken wings to help them get crispier and add them to a tray along with the cauliflower.
Then I add a little oil and rub the garam masala seasoning mix onto the wings. And I add the raisins and almonds with oil and the curry seasoning mix to the cauliflower. Toss everything and coat completely. Into the oven it goes, making a super easy sheet pan dinner. For even more flavor, I add lemon zest to the cauliflower after roasting. Oh my gosh, this is one of my favorite dishes, meal prep or not.
Carbs come from the raisins and almonds. And you guys, I'm not gonna lie, I usually add frozen pearl onions to this dish, but I totally forgot when I baked these for filming day, I'm sorry! (duck quacks) Still, it's delicious. Indian inspired flavors, savory with a hint of sweet and a great variety of textures from the raisins and almonds and the cauliflower, and the crispy skin on the chicken wings.
For snacks I keep Whole30 compliant options on hand, like Chomp's beef and turkey meat sticks, some seasonal fruit like kiwi right now, some pre-portioned bags of nuts. You can of course portion these on your own to save a buck, but portioning is key for me either way, otherwise moderation is very challenging. And baby carrots with guacamole packs and/or salsa.
With Whole30 my goal is to snack less and less as I go throughout the month, but in the beginning I definitely need some time to adjust. So I try to be prepared so I can snack on something compliant and appropriate, rather than give in to temptation.