CROCKPOT FREEZER MEALS – Lauren Greutman – FREE Freezer Meal Plan with 10 AMAZING dinners!
Today we're going to be talking about how to create Crock-pot freezer meals. Today I'm going to show you how to make 10 meals for under $80 for only like an hour's worth of work. Sound good?
Let's go. If you don't know who I am, my name is Lauren Greutman, I am a debt free life coach, the author of the number one bestselling book The Recovering Spender.
I am a busy mom of six kids, and I don't have a lot of time to cook, so I prefer doing Crock-Pot freezer meals. It's just what I love to do. And in all of the debt free life coaching that I do and on my online course and community, the number one place where people are overspending is on their food budget, and so I really try to help them learn how to do things like batch cooking, freezer meal cooking, freezer Crock-pot cooking, all of that. So today I'm going to walk you through this amazing thing.
Now stick around to the end, because I'm going to tell you how you can do this for totally free and I'm going to send you all the information at the end of the video. So make sure that you check it out. Now before we get started, I want to tell you all about the mindset behind Crock-Pot freezer meal. The goal of freezer cooking for me is to make recipes in bulk at a set aside time, stick them in the freezer, and then I don't have to worry about cooking dinner every single night, because stuff happens and we have sports, and ballet, and school plays, and all of that kind of stuff.
This helps you save time. It helps you save money on ingredients. You have these in your meal, in your freezer every single week. A kicker for this meal plan for this video is I actually didn't even leave the house. What I did is I actually ordered my groceries online using Instacart. I'm going to leave my referral link below, if you're interested in checking that out. I ordered all of the ingredients from Aldi via Instacart, and they were delivered to my house in under two hours. So let me just go and show you how this works with this meal plan. All right, so what I have pulled up here is this is the 10 easy, slow cooker meals for under 80 bucks meal plan. I'm just going to the shopping list right here, and I'm going to pull that over to the side. I'm going to pull this over to the side right here. So I have Aldi picked as my main meal plan, and what I'm going to do is I'm going to go through and I'm actually going to try and get gluten free cornbread mix, because I eat gluten free and so it's a little bit more, but I don't know, sometimes they don't have it, so I'm just going to stick with the Jiffy I guess.
So Jiffy cornbread mix, and let's see if they have it. I'm not sure. Oh, it says they don't have any cornbread mix. So we're going to just skip that for right now, because I know I do have some in my pantry. So we're going to add barbecue sauce. And what I'm going to go through is I'm just going to go right down the list here, and I'm going to add the things that needed to get added to the list one by one.
So honey, 12 ounce, there's a 12 ounce there, soy sauce. Now, this is a pantry ingredient that you don't have to have, but see how I do this? I'm just going to go through and add all of these to my list right into Instacart, so I don't even have to leave the house.
So let me go do that and I'll be right back. All right, so I have the meal plan already set up, and as you can see here, the meal plan goes through and tells you how to label everything and assembly instructions of how to do this.
So you can see here on Instacart, I have my delivery order is $79.04, so that is under $80 price point that I promised you, and I'm going to get this delivered. All right, so there are the items from my order that I just placed an Instacart to make these meals. I didn't even have to leave my house.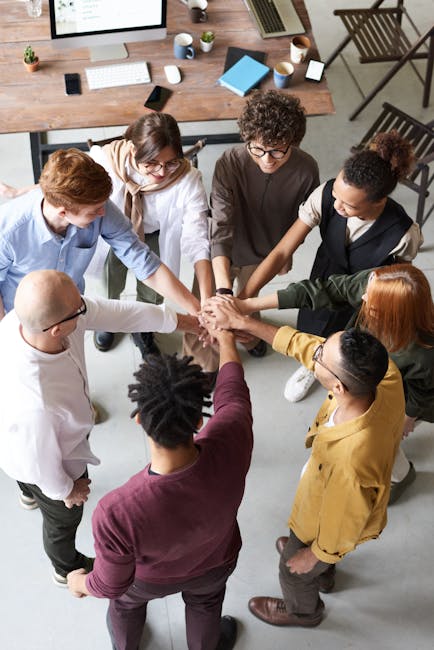 All right, so here we have all the ingredients that I spent a little under $79, or a little over $79 for, and you're wondering how am I going to make these into meals, right? Well, enter this, and as you can tell before I showed you the shopping list and then it tells you exactly how to assemble these. So that is my next step. I use a one touch recipe ingredient system, which tells you exactly what to do.
So I'm going to head off and start prepping these meals, and I should have 10 meals probably in the next hour, which is amazing. Okay, so now I have all my ingredients set on this table here. I'm going to show you exactly how to do this. Now, what's great about using Instacart for these meal plans specifically, I also have a couple of full meal plans that you can purchase over on my website, LaurenGreutman.com, but if you download one of those, you can put all of the ingredients in the shopping list on Instacart.
You can have somebody shop for you, and then in a month when you run out of freezer meals or in two weeks when you run out of freezer meals, all you have to do is click reorder.
It'll add all the items back into your cart, and you can order it and prepare it again. So keep that in mind. The goal of freezer cooking is to save you time, as well. Let's get cooking. (Silence.) All right. I am done. You can see my meals. I have all 10 meals done and ready to throw in the freezer.
It took me just under an hour, and so I want to share with you the meals that I do have. I have a shredded black bean and beef chili. This is amazing. I have spaghetti and meatballs. I have Asian fusion barbecue chicken, chicken tacos, and this is chicken tortilla soup.
So I've left all the links to these recipes in the description box below, and I'm so excited to have these done because now I have ten dinners already done and I can throw them in the Crock-pot and I'm good to go.
So to get this free meal plan, how do you do it? I've left a link below. All you have to do is go sign up, so I can send you an email and you will have this delivered right to your inbox, your email inbox, and then print it off and go ahead and create all of these meals for your family, and you're just going to have so much fun. If you like this meal plan, I have four others that are full meal plans, as well.
They are $5.97, but don't feel like you have to buy one. But if you really like to save a lot of money, they're only $5.97, which save you hundreds of dollars a month by doing these Crock-pot freezer meals. They're just genius. So I hope you enjoyed this video. Click the link below, get your free meal plan, and happy