If you asking for more keto meal prep breakfast ideas, breakfast seems to be the meal where you just don't know what to do or your get bored.
Keto Meal Prep Breakfast Ideas
So, today, I'm sharing some staple breakfast recipes that you can keep in your breakfast rotation for meal prepping on a low-carb diet. But of course, these can also be included in non-keto, higher carb lifestyles, too.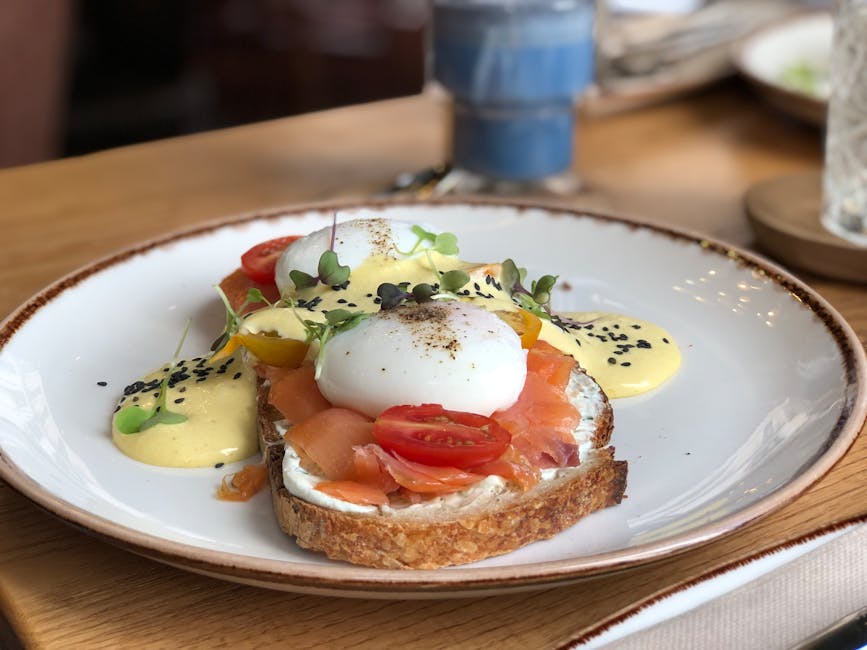 First, I'm showing you how to prepare Sheet Pan Eggs. Start by whisking together eggs, salt, and pepper. Stir in your favorite vegetables. Today, I used a mix of red and green bell peppers, and mushrooms.
That whole mixture goes into a sprayed sheet pan, make sure it's large enough and has a nice deep lip to it, and into the oven it goes to bake until set. Cool slightly and then cut into squares. The beauty of this is how little work it is and how much food I end up with.
I can store these squares in the fridge for about five days or I can freeze them. They taste like eggs but of course, that means their versatile. You can make them however you'd like using your favorite vegetables, seasonings, and condiments.
Another cool thing about this sheet pan trick, you can use a cookie cutter to get circle shapes for your egg breakfast sandwiches. Yes, the english muffin is definitely not keto but there are tons of bread substitutes or bun options you can use.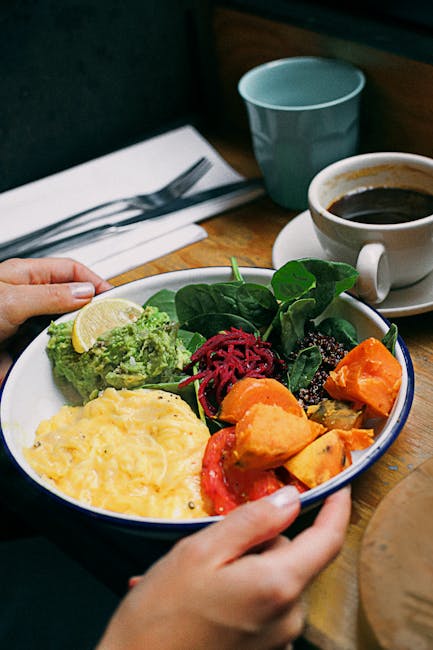 I just wanted to show you the cool hack for any of you who may be interested. Staying in the egg realm, let's make a Basic Breakfast Casserole that's keto friendly. First, I add oil, onion, and garlic to a pan over medium heat.
Once softened, I add sausage and cook until browned. That gets added to my baking dish. Separately, I whisk eggs, milk, you could use heavy cream but I tend to eat more dairy-free even if I'm doing low-carb, so you can use any milk that you prefer, as well as dry mustard, oregano, and salt, and pep.
Then I add in chopped broccoli florets, zucchini, and red bell pepper but there are no rules with a breakfast casserole. Add your favorite veggies and mix ins.
The whole mixture gets poured over the sausage and mixed. Again, if you aren't dairy-free, you could add a nice topping of cheese here which would only make this better. Bake until firm and cooked through.
So, this recipe is very similar to the sheet pan eggs but by simply deepening our dish, we end up with a completely different kind of breakfast experience. Just a few simple swaps can go a long way.
The beauty of this is that you can keep the base recipe and change it up every time you make it to keep it interesting. Use up leftovers, whatever works.
The next staple we're making is Freezer Bacon. This one is so easy I don't know why I didn't start doing it sooner. We're gonna line trays with bacon in a single layer and bake it in the oven.
How long it goes will really depend on how thick your bacon is and how crisp you want it. First of all, you can stop here and just eat the bacon, and look how easy that was to cook, but if you want cooked bacon easily accessible later on, simply cool the bacon on paper towels and then layer it between pieces of wax paper. Cover and freeze for about two hours or overnight if needed.
Then transfer that bacon into large freezer bags and freeze it for up to four months. You can thaw it out in the fridge the night before and reheat or you can microwave directly from the freezer and eat it whole or crumble into a dish.
It cuts down on the time it takes to fry up the bacon every morning but don't worry, you will still get that delicious bacon smell throughout the house when you reheat it.
So, now we have eggs and we have bacon. We're definitely missing pancakes. So, let's make Keto Friendly Pancakes that you can save for later. Start by mixing together almond flour, coconut flour, baking powder, sweetener, cinnamon, and salt. Then I add eggs, vanilla extract, and milk.
And again, any kind of milk is fine. Stir that into a nice thick batter and let it sit to thicken for about five minutes. The almond and coconut flour are both so dense that they're going to absorb the liquid easily.
If it seems too thick, add a bit more milk to thin it out. That thick batter is going to make some nice fluffy pancakes. Preheat your pan over medium heat.
Add a quarter cup of batter, or I like to use an ice cream scoop, and cook for two to three minutes. Flip and then finish 'em off on the other side. I love almond flour pancakes.
They're filling, fluffy, and totally satisfying. They'll last three days as is in the fridge or you can freeze them.
This footage is taken directly from my Meal Prep Ignite course which is exclusive to enrolled students but I wanted to share it with you today. My favorite way to freeze them is to lay them out on a pan and let them chill in the freezer for about two hours, similar to the bacon.
Then when they firmed up, transfer them to gallon freezer bags or you could do individual portions. Reheat in the microwave or in a pan on the stove. Boom, meal prep keto pancakes, pretty neat.
I hope you found these keto meal prep breakfast staples helpful and I hope that you can add them to your rotation. Remember to make them your own.
That's really what makes meal prepping and living a healthy lifestyle sustainable. I'll see you tomorrow for a brand new episode