Hey guys, I'm going to show you how I take my 90 second recipe keto garlic bread with almond flour.
So let's get started. So like I said, I'm taking the, I want to say, the ratios of my Keto 90 second bread, and I'm going to turn that into garlic bread.
Keto Garlic Bread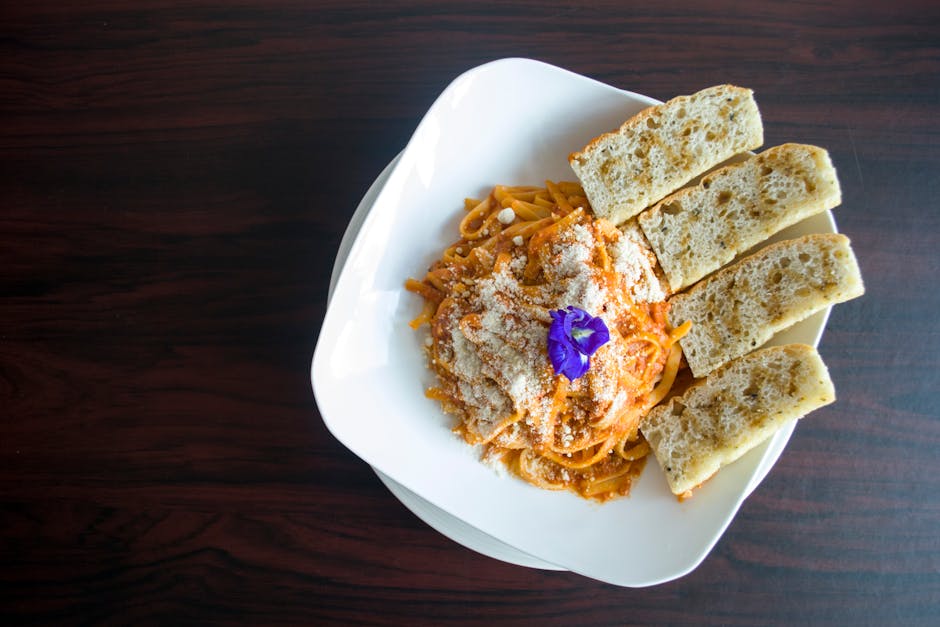 So you could make an individual serving of the 90 second bread and you could put a little garlic powder on it, put a little butter on it, that's after you cook it in the microwave, and toast it on a skillet.
Keto Garlic Bread with Almond Flour
But if you want to make enough for your family for dinner, this is the recipe for you. So we're starting out with some almond flour and I like to use egg whites for this recipe because it makes it less egg-y tasting. You can do that with the 90 second bread recipe as well, just use an egg white. This is a cup and half of egg whites.
So I just buy the already pasteurized carton of egg whites in the grocery store. This is some melted butter. And we need baking powder. Mix that all up. I'm also going to add a little bit of salt. And that is all there is to the base of this recipe. This is going to make our bread.
We're going to bake this in a 350 degree oven and it's going to take about 15 minutes. I've got this 13 by 9 sheet pan that I've already sprayed with cooking spray. Okay this is ready for our sprayed baking tray, sheet tray, or whatever you want to call it. We're going to make sure this is all an even layer.
Okay this is ready for the oven. Okay here's our bread out of the oven. We did 15 minutes at 350 degrees. And now, we're going to cut it into 12 equal slices. Or try to. Okay now we're going to pull them out, and they're prefect. Look it, that's going to be a nice piece of garlic bread. So we're going to pull these out and put 'em on the sheet tray.
We're going to put our garlic butter on them, and then we're going to put them under the broiler to crisp up. Okay for our garlic butter, I've got butter, melted butter here. I'm going to put some garlic powder in the garlic butter. I've also got some dried parsley. And now we're going to mix it up. Now it's ready for the tops of our garlic bread. This is so garlic-y, so delicious.
Okay we're going to broil these for, I don't know, until they're brown and crispy. And after just a few minutes under the broiler, they look amazing.
And I'm not going to touch or eat one right now because they're super hot. But they've got a nice crispy crust on top and they are going to be perfect for any Italian recipe that you've got cooking for dinner. This is the easiest garlic bread. You should definitely make it. If you want the recipe, just go to the description below and the entire recipe is down there.
Or, if you want a printable recipe, you can go to the link in the description and it will take you to my website, and you can print the recipe, no problem. And I hope you try this garlic bread, and let me know how you love it in the comments. And I will see you guys later, bye..