Today I bring you five plant-based, nutritious and delicious breakfasts with meal prep tips and before I lose you even if you don't follow a vegetarian or vegan diet, I'm pretty sure you will love this recipes as well,
and it's always a good idea to experiment a little Breakfast is probably my favorite meal of the day and I try to always create a nutritious plate with protein good fats, complex carbs, fiber vitamins and minerals.
So this is what I bring you today and, as I know how our lives can get pretty busy. Sometimes I will also share with you some meal prep tips, to make each of this recipe even easier to prepare in the morning meal prepping.
Your breakfast ahead of time doesn't have to be complicated and I promise you it won't require a lot of time and now, let's jump on it, let's start with its vibrant and wholesome smoothie.
5 HEALTHY BREAKFAST BOWLS
That is perfect for the warmer months ahead and it's a pleasant way to sneaking some veggies right at the beginning of your day. Don'T let the vibrant greens scare you because there's lovely smoothie Bowl tastes, nothing, but the classic banana and strawberry combination start by adding one handful or two of spinach leaves to a blender to pack the smoothie with protein and probiotics add half a cup of unsweetened plant-based Yogurt I opted for a Greek version that is richer in protein and gave this movie a thicker consistency. Add a tablespoon of peanut butter for the creaminess protein and healthy fats, throw in some strawberries and a frozen banana
I also added some peppermint leaves for the taste Blend everything and pour it into a bowl. Add some homemade granola or some rawnola that I will show you how to make later in this video, some chopped fruits or berries and some desiccated coconut To reduce the preparation time to a third. In the morning I like to prepare individual portions of fruits and vegetables that I then freeze and in the morning I just have to throw them into a blender and add yogurt to the mix and blend everything.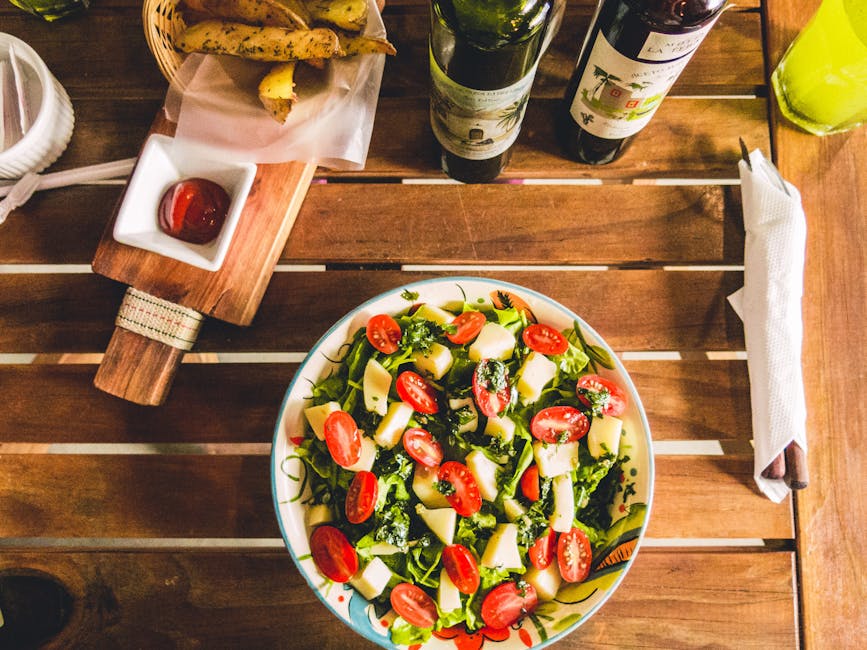 You can take it with you in a jar or have it in a bowl with your favorite toppings. Now I'm going to make this overnight oats with red berries gem. This is the perfect recipe for the beginners in this world of the overnight oats. The combination of toppings and flavors are endless, but today we're starting small, I'm going to make overnight porridge with a red berries jam that you will also prepare on the night before, for this just add to a jar, half a cup of a plant-based milk of your Choice:
half a cup of oats, 1 tablespoon of chia seeds, 1 tablespoon of nut butter and in the step you can also add some frozen berries and a little bit of sweetener of your choice. Now mix everything and your overnight pudding is ready to go to the fridge, to make the red berries jam just add to a pan one cup of berries and the juice of half a lemon or lime and cook them for about five minutes and mash them.
With a fork now add one tablespoon of chia seeds and see the magic happen, the chia seeds will pack it with some more fiber and omega-3 and give it the consistency of actual jam.
Of course, this one isn't as sweet as the regular jams. So if you'd like add some sweetener of your choice, but to me it's perfect, as it is store it for up to a week in the fridge on an airtight container and next morning, add a big spoonful of it to your overnight folks.
Add some extra toppings like pumpkin seeds, soy yogurt, almond butter, fresh berries or anything you have in your pantry. The amount of each ingredient will entirely depend on your nutritional needs and personal taste. You can take the jar with you on the go or have it in a bowl. If you have time now, I'm going to prepare this vanilla, oatmeal with caramelized banana and nut butter to make the cooking faster in the morning, I'm going to soak some old-fashioned oats in the night before and in the morning.
I just have to drain them and heat them along with some plant-based milk, I'm using old fashioned oats or rolled oats because they have the fibers almost intact and for that reason conserve a better nutritional profile, promoting your satiety and gut health.
So on the night before just add one cup of rolled oats to a container cover with some water and leave it on the fridge Next morning, just drain the water really well and add one cup of soaked oats to a small pan, plus one cup of plant Based milk, The amount of milk will depend on your preference in terms of the consistency of the porridge so adjust accordingly.
Add some drops of vanilla, extract a pinch of salt and let the oats cook in low heat stirring constantly until they get to your desired consistency. In the meantime, cut one banana first in half and then in half lengthwise Heat, a nonstick skillet with a drop of olive oil and a drop of liquid sweetness and lay the bananas on the skillet and let them cook for approximately 30 seconds on high heat. Then carefully turn them and leave them to cook for more 30 seconds until they get nicely caramelized, but without getting too soft
When the porridge is ready, serve it hot and place the caramelized bananas on top with some almond butter and some other toppings of your choice like quinoa, grains, pumpkin, seeds and pomegranate seeds, If you'd like you, can also add some maple syrup to sweeten a little bit.
I personally think the bananas are sweet enough, But it's up to you Enjoy the warm and filling porridge that will leave you satiated all morning. Now I'm going to show you how to make a 5 minutes raw granola that you can have with yogurt or milk. I love it because it's super easy to prepare.
It doesn't require baking and it's made of only wholesome ingredients To make this granola just add to a blender 3 tablespoons of chia seeds, 2 cups of Medjool pitted dates, 1/2 of a cup of raw quinoa and don't skip the quinoa as it will give the granola A crispy texture and pack it with protein, Add 1 cup of oats 1 cup of nuts (. This time I used a mix, walnuts, hazelnuts and almonds. ) and half a teaspoon of vanilla extract.
The amount of each ingredient may vary and you may need to add more dates: oats or nuts, depending on how dewy your dates are, and the texture of your oats Pulse everything until you have a crumbly mixture, You can then, with your hands press the granola to Create bigger chunks,
This granola won't have the crunchy chunks of regular granolas, but the raw quinoa gives it a lovely crisp. I love it with unsweetened plant yogurt as the sharpness of the yogurt and the sweetness of the granola complement each other, so well.
Add some chopped fruits and you have yourself a delicious and super nutritious breakfast. You can store the granola on the fridge in an airtight container for up to two weeks, but I doubt it will last that long And last but not least, I'm going to prepare a delicious Mexican breakfast bowl for all my favorite breakfast lovers.
This one requires a little bit of more milk prep, as it's really a better idea to have all the ingredients prepped in advance, so you just have to heat them in a skillet when, in a rush,
I usually have like to have beans roasted sweet potatoes, roasted vegetables and fresh chopped vegetables always ready. So when I'm in a rush, I can assemble a meal in less than five minute, Just roast the sweet, potatoes and some veggies like pumpkin, zucchini carrots and broccoli, and store them in airtight containers. In the fridge, You can also wash cut and store different veggies in airtight containers or in jars with water.
Good vegetables to prep ahead are just to name a few bell: peppers, carrots, red cabbage, celery, kale and cherry tomatoes To make the black beans start by peeling and chopping, one medium onion and three garlic cloves and add them to a pan.
With a tablespoon of olive oil Saute the onions and garlic until they get translucent and golden and season them with some black pepper, a bay leaf, a teaspoon of cumin and a teaspoon of oregano, You can also add some chopped red bell. Peppers, add 2 cups of previously soaked beans or canned beans, And if you are using canned beans, get rid of the liquid, because it's sodium content is usually too high.
Depending on how salty your canned beans are. You can now add a pinch of salt Cook them in low to medium heat for 10 to 15 minutes, if using canned beans or for one to two hours on low heat, if using soaked beans.
I also love to have some type of cooked grains like quinoa or brown rice in the fridge that I then just have to heat in the morning. You just have to throw to a pan some chopped roasted sweet potatoes.
I like to leave mine to saute for a little bit longer, so they get golden and crispy on. The edges Then join some red bell: peppers and cherry tomatoes to the skillet, with some olive oil and let everything heat Heat, the cooked beans and some quinoa and add all the ingredients to a bowl.
Then you can add some avocado slices, some fresh parsley or cilantro and a lime wedge. You can season your bowl with some fresh ground: black pepper sea salt and lime juice.
Due to its high content on vitamin C, which aids the iron absorption, the lime juice is fantastic to pair with the iron-rich black beans. Making this dish even more nutritious
If you want, you can also prepare a simple dressing by mixing half of a lime juice: some black pepper, 2 tablespoons of extra virgin olive oil, a tiny bit of brown sugar to enhance all the flavors half a teaspoon of chili flakes a small pressed garlic, clove And salt to taste you could even prepare this dressing the night before so the flavors develop even more and now enjoy your wholesome and flavor-packed breakfast And that's it.